14 Patient Barriers That May Delay or Prevent Recovery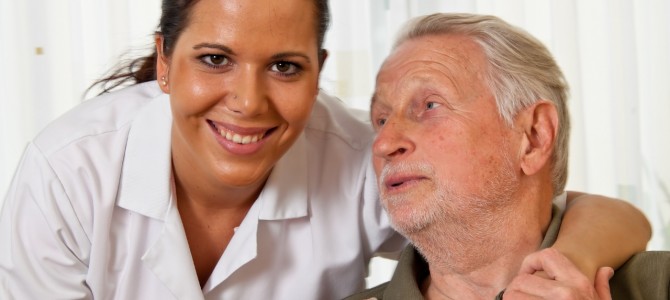 The conventional wisdom is that if we were able to improve the efficiency and effectiveness of our healthcare system, it would improve patient outcomes and lower cost. Yet an efficient and effective healthcare system may only have minimal or no impact, if patient barriers are left unaddressed.
Studies by Robert Wood Johnson Foundation and the University of Wisconsin Population Health Institute (UWPHI) have demonstrated that clinical care represents only 20% of overall health outcomes.  For the 5% of the population that spends 50% of the United States healthcare dollars, the other 80% of health factors (non-clinical care) has an even greater impact on outcomes.  If a hospital provides amazing service and the patient's Health Behaviors (30%), Social and Economic Factors (40%) and Physical Environment (10%) are left unaddressed, the patient likely will return.  For 24% of heart failure patient over 65 in the United States, they are readmitted to the hospital within 30 days.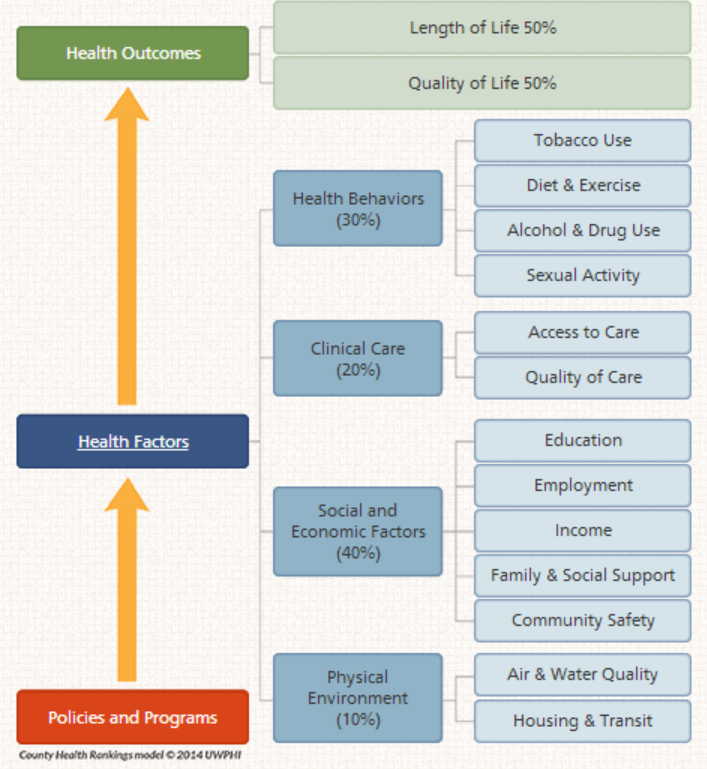 A study of Medicaid patients in New York hospitals found that frequent Emergency Room users (10 or more ER visits per year) had many complicating factors, yet the hospital was reimbursed only for the primary diagnosis.  The primary diagnosis' were chronic conditions (11%), substance abuse (12%) and mental illness (6%), while 77% had a chronic condition, 62% had a history of substance abuse and 70% had a history of mental illness. Maybe healthcare costs are rising because hospitals and physicians continue to improve their capabilities to stabilize and revitalize patients, while the 80% of non-clinical care factors get worse.
In traditional reimbursement models, hospitals and physicians are not paid to address 80% of the outcome factors (non-clinical care). This is beginning to change as we have begun piloting many new reimbursement models (see "8 Performance Programs That Will Change Healthcare").  With these new reimbursement models, hospitals and physicians will be incented to identify the other 80% of factors and address them to improve patient outcomes and generate savings. A Patient "Barrier" is a patient need that if left unaddressed, could delay or prevent recovery. Recovery is not only from an Acute Care hospital stay, it is about getting the patient's blood pressure or blood sugar to safe levels.
For the United States to lower the cost of healthcare, we will need to understand how to effectively identify and address the following potential "barriers":
Access – ensure complicated patients can get same day appointments with physician or coverage after regular hours. Address issues such as being unable to pick up medicines or being physically isolated.
Care Coordination – ensure physician appointments are scheduled, reminders are sent, follow-ups (i.e., after medication changes) conducted, as well as navigation provided for all of the activities of a surgery or procedure process.
Care Decision Making – ensure the patient fully understands the diagnosis, prognosis and treatment options as well as the potential financial, risk, functional, time, life goals impacts.
Caregiver – ensure they have someone that is providing emotional, physical and administrative support as well as being there with the patient at physician appointments or in the hospital.
Condition Monitoring – ensure the patient is monitoring blood pressure, weight, pain, wounds, etc. and the information it is evaluated by the appropriate people as well as who and how to contact support with concerns.
Financial – understand financial constraints, debt, possible eligibility for Medicaid, disability or medication assistance
Home – Evaluate homelessness, temporary housing, lack of A/C, safety issues, wheel chair accessibility, equipment available and technical support available
Medication – ensure the list of medications is optimal and safe, the patient understands how to take them and they are adhering to the instructions. A patient leaving the hospital with three new medications and 10 already at home will need help.
Mental Health – Ensure depression, anxiety, stress, grief, trauma, dementia, or other cognitive impairments are understood and being addressed.
Nutrition – ensure the patient understands good nutrition, eating disorders are addressed and that at least one good meal is consumed (possibly delivered) each day.
Psychosocial – help the patient address being socially isolated, unemployed, a caregiver to other family members, address addictions, motivations, etc.
Self-Care – ensure the patient or caregiver understands the conditions, how to take care of them (i.e., monitor and self-administer glucose) and when to alert a clinical professional
Spiritual – understand how the patient gets purpose and meaning in life and help them get it. It could be going to church or helping their grandchild with homework.
Transportation – ensure rides to physician offices, outpatient treatments or therapies.