The Power Of Patient-Centric Care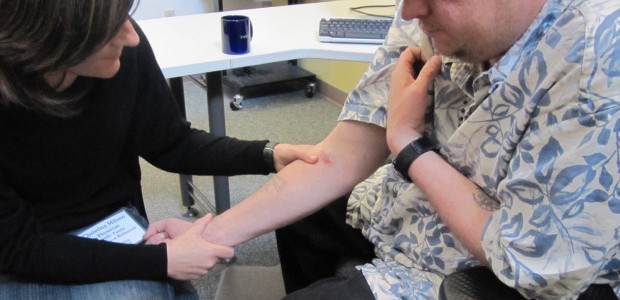 Jeremie Seals was just 35 year old when he had his first heart attack. It was the beginning of his battle with the condition called congestive heart failure.  In 2011, he visited the emergency department at Oregon Health & Science University in Portland 15 times and was admitted to the hospital 11 times. "I basically lived at the emergency department," he told Kaiser Health.  "Ever since I'd had a heart attack, anytime my chest hurt, I'd either call the ambulance or go up to the hospital".
Jeremie likely received high quality care each time he received health care services. Yet the fragmented patch work of services did not make Jeremie better. It didn't prevent him from his high utilization of services that totaled up to a very high cost. His unfortunate struggle may begin to explain why 90% of Medicare spending is with patients with 3 or more chronic conditions.
Here is the good news. We know how to fix this and the remedy is being developed.
The early results from new patient-centric programs being developed in Oregon offer insight into what will work. With the program's intervention, Jeremie only showed up at the ER four times in 2012 and had three inpatient admissions. St. Charles Medical Center located in Bend, OR generated similar results with 144 people identified as "frequent fliers" emergency room patients. These are patients that visited the hospital at least 10 times a year and some as often as weekly. In just 6 months, the program was able to reduce ER visits within the cohort of 144 patients by 49%. This group alone resulted in 541 fewer visits to the ER representing $1.6M in savings (more than $11,000 per person).
The Oregon Coordinated care organizations (CCO) are patient-centric programs funded by the state and federal government to test addressing the needs of people like Jeremie. A navigator that is neither a doctor nor nurse becomes the patient's sounding board. They let the patient talk. They then begin to understand the patient's needs and help them accordingly. Many of the program participants had a history of emotional, physical or sexual trauma, and half had untreated behavioral health needs. A majority had no connection with a primary care provider that could help them avoid using the ER.
When Lisa Pearlstein from the CCO program initially spoke to Jeremie, he was complaining about his feet being wet. Pearlstein asked Jeremie, 'Why are your feet wet?' He told her that he had holes in his shoes.
Jeremie describes what began to turn things around for him, "This was during mid-winter – my feet were getting saturated, they were freezing. Not only did she get me boots, but she got me a pillow and a really awesome sleeping bag. Like a sub-zero sleeping bag."
The CCO program allowed Pearlstein to buy such non-medical items for Jeremie. Pearlstein helped him schedule doctor appointments. She attended those appointments — to make sure he understood what he had to do. She also helped him figure out his dialysis and medications. She was there for him with advice when he would drop by. Eventually, she helped Jeremie negotiate a spot in adult foster care.
If state and federally funding of the CCO program ends, so would the program. We cannot ask a hospital to incur the CCO program expense and the substantial revenue reduction due to patients not coming to the hospital. These margin thin organizations would go bankrupt if they had large increases in expense and large decreases in revenue. The good news is we know the fix, we just need to figure out how to pay for the remedy across the country.
The remedy to pay for the patient-centric care fix is coming. The new Medicare reimbursement system under development begins to reward performance, thus providers will need to address the needs of people like Jeremie. If they don't use laser like focus on patients with multiple chronic conditions that use most of the healthcare resources, they will not survive.  There are three types of new performance reimbursement programs being piloted or rolled out that will address this need:
Value-Based – penalties for a high rate of patients readmitted back to hospitals within 30 days
Episodes – a single payment for the hospital stay and all the care up to 90 days after the stay
Population – a single monthly payment or gain share based on the overall care of a patient for 12 months
Patient-centric programs like CCO will become a necessity in order to be profitable once all three types of these new performance reimbursement programs are implemented.  It will no longer be feasible to survive as part of a disjointed care delivery system like we have today.
We know the solutions to address the 20% of the United States population that uses 80% of the healthcare services. We will soon have the way to pay for it. It is a reason to be optimistic that the patient-centric care we want is coming.