Fragmentation: The Enemy Of Patient Outcomes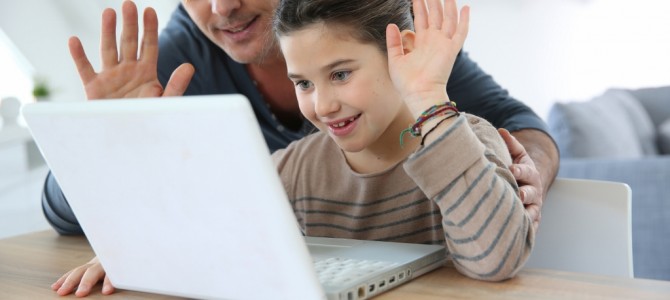 My friend's dad was advised by his cardiologist that he needed a coronary angioplasty procedure. My friend and his family pushed back with their dad, telling him it was too much of a risk with his advanced stage coronary artery disease.  The cardiologist comforted my friend's dad by describing it as a common procedure, citing his quality scores and reminding him that he has never lost a patient. Against the advice of his family, he had the procedure. Two weeks later, my friend lost his dad. The cardiologist, according to the quality measures, has still never lost a patient. The procedure may have been a success by the quality measures. Our fragmented healthcare system doesn't track patient outcomes two weeks later.
Health and Human Services Secretary Sylvia M. Burwell announced last month that Medicare will change the way it pays hospitals and doctors by rewarding quality over volume. We all want quality, yet Medicare tying more payments to promoting fragmented quality measures continues ignoring the most important quality measure, the patients' quality of life.
I heard Dr. Atul Gawande speak at a conference say, "that if you purchased parts from BMW, Mercedes and Ferrari and assembled it yourself, you would own a very expensive car with poor performance." His analogy to our fragmented healthcare systems will still apply if we tie payment to quality measures and value while ignoring patient recovery and well-being outcomes.
Dr. Gwande's, the author of the new book Being Mortal, stresses the need to begin focusing on the patient's well-being. Dr. Gwande writes that members of the medical profession, himself included, have been wrong about what their job is. Rather than ensuring health and survival, it is "to enable well-being."
He tells the story of his dad, also a surgeon, during the final days of his battle with cancer. "For my dad, it was, 'Try to take away my pain and then if it's possible, try to make it possible so I can still Skype with my friends and my family in India, you know or have a dinner party.' He still Skyped even the day he died."
The Medicare goal is to have 85% of all Medicare fee-for-service payments tied to quality measures or value (total cost) by 2016, and 90% by 2018. In addition, Medicare has a target of 30% of Medicare payments tied to quality or value through alternative payment models by the end of 2016, and 50% of payments by the end of 2018. Alternative payment models include accountable care organizations (ACOs) and bundled-payment arrangements under which health care providers are accountable for the quality and cost of the care they deliver to patients over time.
These new Alternative payment models should help to begin reducing fragmentation. ACOs reward primary care physicians who effectively manage patient care over 12 months, measured by a lower overall cost (i.e., less ER visits, hospital admissions). Bundled Payments reward bundle initiators (typically hospitals) who effectively manage patient care beginning with the inpatient admission through the 90 days after they leave, also measured by a lower overall cost (i.e., less ER visits, hospital readmissions).
To improve patient outcomes (and reduce fragmentation), the Alternative payment models must go beyond quality measures and value. They need to ask patients to evaluate their overall outcome.  Did the patient recover from their acute conditions (i.e., heart procedure)? Did the patient with chronic clinical conditions achieve their level of well-being? A low cost Medicare service could simply ask 5 "Patient Well-Being" questions 4 times a year to patients via phone, web or text.  While many of us have become proficient at ignoring these "after service" customer satisfaction calls, we all have a major stake in improving patient outcomes and reducing fragmentation.
Patient Well-Being
How do you feel physically? Pain, nausea, health concerns or worries
How do you feel emotionally? Mood, sentiment, health outlook
Are you functional? Walking, talking, working, activities of daily
Are you functionally able to achieve your purpose and meaning in your life? i.e., pursue passions, be a parent, run a marathon, work, etc.
How would you rate your overall health?
Patient Recovery
If the patient had a procedure or hospital stay, they would get 3 additional questions:
How was the effectiveness of your procedure or treatments?
How was the performance of your providers?
How would you suggest improving performance?
The eight questions could easily be added to the quality measures Medicare already collects. With 80% of the determinants of healthcare outcomes not related to clinical care, people will need to realize that some patient outcomes may not be a direct result of the physician or hospital.  Patient outcomes could be sorted by treatments, clinical conditions, age, gender, physician, and hospital. Patients could understand how people feel before and after a hospital stay or procedure. They could evaluate the effectiveness of treatments and providers.
Reducing fragmentation requires measuring patient recovery after a procedure (i.e., coronary angioplasty) as well as the patient's well-being (e.g., able to Skype with friends and my family). A single company (Acxiom) has 1,500 pieces of information on more than 200 million Americans, yet we don't know if patients get better after procedures or hospital stays. Patient's assigned to ACOs or bundled-payment arrangements are the perfect place start asking their opinion of their outcomes.