How Do We Treat Patient Behavior?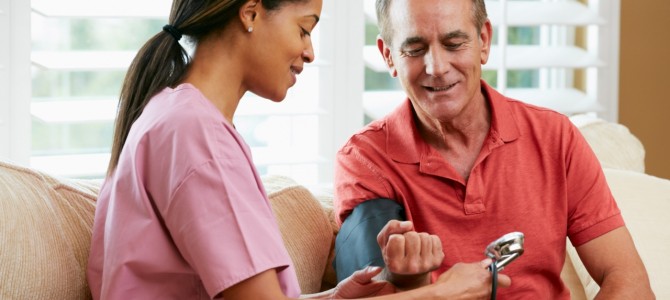 There are few things more frustrating than seeing someone we care about ignore our advice and be negatively impacted as a result. Physicians must deal with this every day. Their advice is of little value if patients do not act on it.  In the traditional fee-for-service healthcare reimbursement system, patient behavior does not negatively impact physician reimbursement. For hospitals, patient behavior can only impact their reimbursement if the patient returns to the hospital within 30 days after discharge.
This has begun to change. With the emerging alternative payment models, physicians and healthcare systems will begin to see patient behavior significantly impact their bottom line.
Patient behavior is the leading cause of chronic conditions. Without appropriate care, the chronic conditions become the source of many unnecessary high cost emergency room visits and hospital admissions. More than a quarter of all Americans—and two out of three older Americans—are estimated to have at least two chronic physical or behavioral health problems. Treatment for people living with these multiple chronic conditions (MCC) currently accounts for an estimated 66 percent of the Nation's health care costs.
The United States government announced the goal of 50% of Medicare spending in 2018 through alternative payment models. This means 50% of physicians and healthcare systems Medicare reimbursement will be impacted by patient behavior. Accountable Care Organizations (ACOs), the primary alternative payment model, now cover approximately 23 million lives according to Leavitt Partners. They estimate that there are now 740 ACOs, and if trends continue, ACOs have the potential to cover at least 75 million lives.
There are thousands of potential interventions physicians can offer patients to treat conditions. Yet there are few proven remedies to treat patient behavior.  We spend billions researching medicines, human genome, microbiome, proteome and precision medicine. There are numerous studies on healthcare inefficiencies, medical practice variation, low-value care and other important areas like the recent IOM study on misdiagnosis. While this new science will help to improve health outcomes and lower the overall cost, they don't address patient behavior.
To improve patient outcomes, patient quality of life and reduce preventable health care spending, patient behavior must be addressed. Otherwise the healthcare system is essentially bailing water out of the boat while ignoring the leaks. Some ACOs are making progress on patient behavior as 97 Medicare Shared Savings and Pioneer ACOs in 2014 received shared savings checks totaling $422 million. These innovative organizations may begin to offer us insight into what works.
Here are some of the patient behavior interventions that are beginning to show promise. We additional research and successful ACOs to share what works.
Behavior Economics – Patients are simply asked what they are going to do next week in regards to activities, nutrition or taking prescription. How? When? Where? Specific discussion with the patient on their plans improves the likelihood they follow through.
Motivational Interviewing & Goal Setting – We have more care plans than care goals. To address this, many organizations are training physicians, nurses and social workers on motivational interviewing and goal setting. They inspire the patient to share their life goals, then patients are shown how the care plan will help them get there.
Health Literacy – Shared decision making programs and health educators for services such as medical nutrition therapy and diabetes self-management.
Health Coach – A non-judging friend that regularly contacts the patient to develop a trusting relationship, helps them overcome barriers (i.e., prescription refills, transportation) and is available to listen. They are trained in motivational interviewing and help patients address problems before they become acute conditions that result in unnecessary hospital visits.
Electronic Nudges – Text message reminders and even wearable devices (FitBit or Misfit) to remind people to be active and follow their chosen care plan.
Cognitive Behavior Therapy – PCPs screen for anxiety, depression and stress and engage behavioral health professionals that provide Cognitive Behavior Therapy (CBT). CBT offers a practical approach to problem-solving and addresses what is behind patient's thinking or difficulties.
Psychotherapy – PCPs engage patients in dialog that have a history of trauma, substance abuse or other disorders to help connect them a therapist they become comfortable with. They encourage patient with diagnosis' of bipolar, schizophrenia or other mental illnesses to stay engaged with psychotherapy.