Patient Outcomes Will Likely Improve For Complex Patients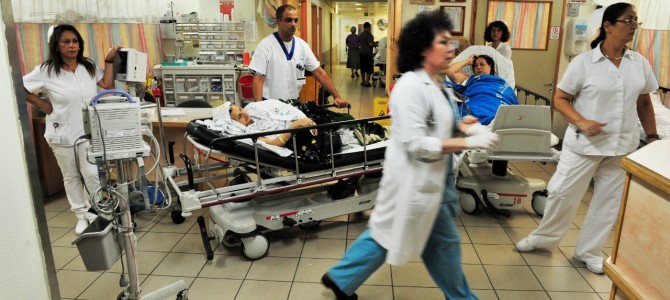 A 55-year-old Mississippi man with severe hypertension and kidney disease is repeatedly hospitalized for worsening heart and kidney failure. It was because his home utilities were disconnected, leaving him without air conditioning or a refrigerator in the sweltering summer heat. A 58-year-old Maryland woman breaks her ankle, develops a blood clot and winds up in an emergency room 30 times in six months.  It was because she was unable to find a doctor to monitor her blood-thinning drug.  A 42-year-old morbidly obese woman with severe cardiovascular problems and bipolar disorder spends more than 300 days in a Michigan hospital and nursing home. It was because she can't afford a special bed or arrange services that would enable her to live at home.
These stories in Kaiser Health News describe the struggles of complex patients as primitive and even inhumane. "We've seen situations where for want of a $20 cab ride to get to dialysis, a patient ended up with an emergency hospitalization costing $20,000," said Tim McNeill, chief operating officer of Medical Mall, which is headquartered in Jackson, Miss.
For most of us, these stories may be hard to comprehend. For 50% of Americans that consume only 2.8% of all health care spending, it may be even harder. That's unless you experience the healthcare system through a loved one with complex needs.
Complex patients typically have more than one chronic condition. Their health conditions are likely complicated by other determinants such as behavior, social, economic and environment. For the four patients above, their patient outcomes would have improved from:
Paying a power bill
Finding a physician
Arranging home services
Paying for a cab ride
These complex patients are well represented in the 5% of American's that consume 50% of all of the healthcare spending. The traditional healthcare reimbursement models, which still represent most of payments, only pay for services to treat clinical conditions. These reimbursement models are designed to pay power bills, cab fares or for the cost to coordinate physicians or other services.
So why will complex patients outcomes likely to improve?
U.S. Health and Human Services Secretary Sylvia Burwell announced in January the goal of tying 30 percent of Medicare spending to alternative payment models by 2016 and 50 percent by 2018. These models include Accountable Care Organizations (ACO) and Bundled Payments. These models are tied to the overall cost of a patient over 12 months (ACOs) or over a period beginning with a hospital admission through 90 days after leaving the hospital (Bundled Payments).
The ACO or the contracting Bundled Payment organization will gladly pay the power bill and cab fare and insist on arranging physicians or other services. The alternative payment models share with providers the healthcare cost savings over the 12 months or during the Bundled Payment period. While this is a good start, we need an entirely new "Patient Outcome" culture for these alternative payment models to work. Providers still need to do a great job within existing "Provide Services" and "Treat Conditions" cultures to stay in business, while adding the "Patient Outcome" culture to their workflows.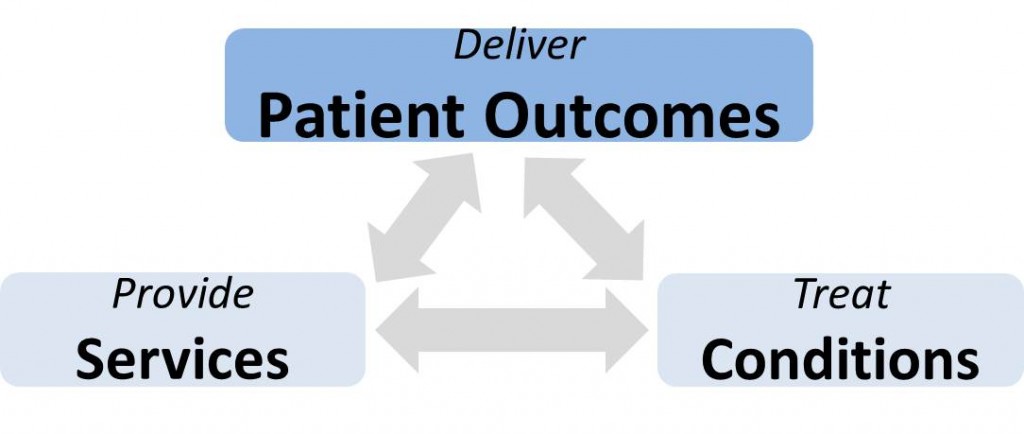 Providers will need help answering the many "Patient Outcome" culture questions, such as:
Whose power bill do we pay? We can't pay everyone's.
Who gets a ride? We can't give everyone a ride.
Who do we arrange physicians and other services for? We can't afford doing it for everyone.
The "Patient Outcome" culture will need to transform:
Our operational workflows and workforce that treat conditions and provide services
Our technology designed for efficiency in treating conditions and providing services
Our science which is mostly about how to effectively treat conditions & provide services
For providers to be successful when alternative payment models get to 50% of Medicare spending, they will need to be successful with "Patient Outcomes", "Providing Services" and "Treating Conditions". The "Patient Outcomes" transformation will not be easy and will likely need to include the following:
1. Get to know the entire patient – rather than just their condition. 80% of health outcome determinants are not related to the clinical conditions.
2. Align, integrate and hold accountable outside resources – rather than simply making a referral.
3. Arrange ways to cost-effectively address patient needs 24 hours per day and seven days a week – rather than just during office hours. Again, this may require partnering with organizations to provide these services and holding them accountable.  It will be hard to keep complex patients out of the Emergency Room or Hospital without this.
4. Build a Care Management Team that includes nurses, social workers and health coaches that can build enduring relationships with patients – rather than just for the in person service.
5. Create an integrated "Patient Outcome" workflow that includes treating conditions, providing services, care management, quality reporting and leveraging new reimbursement codes – rather than separate workflows for each of the many (and growing) demands we place on primary care physicians.
6. Develop "Patient Outcome" insight from measuring overall patient outcomes, identifying correlations and trends and measuring performance of outside resources.