What Are Patient Outcomes? We Need To Know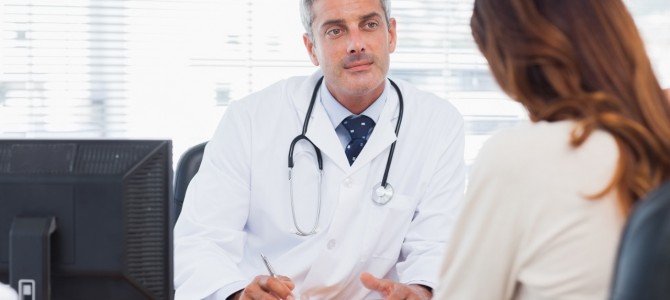 The doctors recommended that an eighty-two year old man have a cardiac-bypass operation as soon as possible and to follow it with surgery to open up one of his carotid arteries. His tests showed severe blockages in three coronary arteries and both carotid arteries.
The man went to the doctor to relieve fainting episodes, as Dr. Atul Gawande described in The New Yorker article titled Overkill about his friend's father. The blockages were discovered during the testing to find the cause of the fainting.  Dr. Gawande describes how the blockages weren't causing the man's fainting episodes or any other impairments to his life. The operation would not make him feel better. Instead, "success" to the doctors meant reducing the future risk of a stroke.
The man went ahead with his doctors recommendations. He suffered a stroke during the surgery. A week later, he recovered his ability to talk, although much of what he said didn't make sense. But he had at least survived. "We're going to put this one in the win column," Dr. Gawande's friend recalls the surgeon saying.
How do we define Patient Outcomes?
The man and surgeon may have a different view of the patient outcomes. So how do we define patient outcomes? If we can't define it, how do we know if the United States healthcare system is delivering the patient outcomes we want? The healthcare system is organized around treating conditions and providing services, yet we only measure the outcomes of 1% of surgeries and fewer than 10% of the population ever participate in a clinical trial. We don't measure the patient outcomes that the man and his family were hoping to achieve.
Developing a definition of patient outcomes is becoming critical to our collective futures. Healthcare systems and physicians are being asked to transition from fee-for-service payments to managing overall patient quality, cost and outcomes. These alternative payment models include Accountable Care Organizations and Bundled Payments. The stated goal of Medicare, the nation largest insurer, is to move 50% of beneficiaries to these alternative payment models by 2018.
It may not be easy to define patient outcomes as it requires physician and patient viewpoints to intersect. Without collaboration in establishing "Care Goals", it is difficult to achieve the desired patient outcomes as defined by both physicians (including a multidisciplinary team) and patients (including family, friends and caregivers).  This collaboration doesn't fit into the fee-for-service payment model of 15 minute office visits. These collaborations will though be critical for success in alternative payment models.
"Patient Status" Components
In order to define desired patient outcomes or the collaborative "Care Goals", the "Patient Status" needs to be defined. Physicians are required to document diagnosis codes in order to bill for services, yet this fee-for-service world leaves out important information and struggles to include patient provided information. The physician and patient need to collaborate on each of the following four components to ensure the current "Patient Status" is accurate:
Symptoms/Conditions – this would include acute and chronic conditions, problem lists for physical and mental health. While much of this is already captured, patients need to ensure it is an accurate picture. In the example, it would include the blockages in the arteries (physician provided) and the fainting episodes (patient provided).
Functional Status – The functional ability to perform the activities of daily living is a more accurate predictor of high cost patients than historical medical claims. This list may overlap at times with symptoms like pain, though pain only appears as a functional limitation if it prevents the patient from going to work or doing what they love. In the example, if the patient decided against an activity because of fear of fainting, it would be listed in the functional status list as well.
Risk Factors – This would include the risk of stroke due to the blocked carotid arteries or hemoglobin A1C levels for patients with diabetes, as provided by physicians.  It would include behaviors such as smoking, physical activity and nutrition provided by patients. With a complete picture, physicians could determine risk factors.
Quality of Life – What quality of life experience is the patient being denied due to items listed above?  While the patient owns the quality of life definition, the physician would collaboratively help determine if the patient desires are clinically realistic. The patient would describe what they desire related to purpose and meaning, feeling competent, experiencing dignity, love, meaningful connections, engaging in a passion or having positive emotions.
What are the Care Goals?
"Care Goals" define which of the Patient Status components the patient and physician want to address and the desired impact. A goal may be to reduce pain, be able to walk without shortness of breath or reduce the risk of a stroke. The Care Goals may be to maintain the current Patient Status for healthy patients or patient near the end-of life. Once the Care Goals are determined, a "Care Plan" would be collaboratively developed. If the patient doesn't have the money for the medications, a ride to the physician office or can't leave their sick spouse at home during treatments, the Care Plan is modified. It has to be realistic and have commitment of the patient. The Care Plan must include all of the interventions including the patient dieting or walking 20 minutes per day.
What are the Patient Outcomes?
At some time in the future, the Patient Status needs to be measured against the Care Goals to see if they were achieved. The Care Plan that was followed and any changes needs to be accurate to ensure we learn what works. For patient outcomes to be the most meaningful, the interventions, patient behaviors and health determinants would be documented.  The interventions include rides to physician visits, health coaching and nurse phone calls in addition to medications, therapies and surgeries. Patient behaviors documented include medication adherence, physical activity, nutrition and sticking to 20 minutes per day of walking in the care plan. The health determinants that drive patient behavior documented would include social, socioeconomic and environmental.
We measure hospital acquired infections, mortality rates and readmissions. For physicians, we measure things like the hemoglobin A1c levels of patients with diabetes and and whether they had eye exams. These quality levels are important indicators, yet they don't measure patient outcomes. Patient outcomes require collaboratively documenting "Patient Status", "Care Goals", "Care Plans" and measuring "Patient Outcomes" as compared to the "Care Goals".  To improve our health and our nation's healthcare system, we need define and measure patient outcomes.