Patient Recovery: It Takes A Village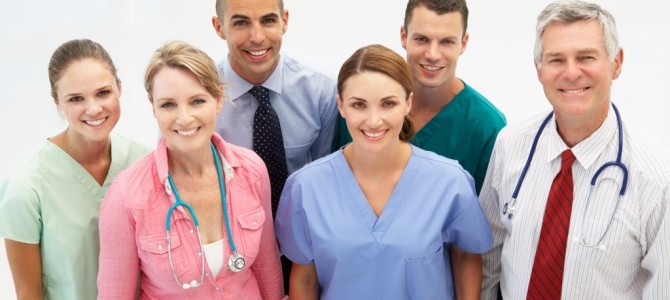 I recently presented to a Cardiology Group on potential ways to address their hospital's high readmission rate of patients discharged after heart failure and heart attacks (acute myocardial infarction). The hospital was being penalized over $1M by Medicare for high readmission rates within 30 days of discharge.
One of the cardiologists who spoke up said, "research shows that if patients visit their cardiologist within two weeks after leaving the hospital, it is unlikely they will get readmitted." While research supports the importance of cardiologist visits in reducing readmissions, there are many more components that contribute to patient recovery.
Two million Medicare beneficiaries are readmitted within 30 days of release each year, costing Medicare $17.5 billion in additional hospital bills. The 30-day readmission rate after heart failure hospitalization is 24.8 percent and after heart attack hospitalization is 19.9 percent.
Most of Medicare spending within the 30 days after discharge is for what happens within the four walls of hospitals, skilled nursing facilities and physician offices. Home care represents only 8.7% of Medicare spending during this period.  Yet 75% of Medicare beneficiaries discharged from the hospital go directly to their homes, the place where most patient recovery happens.
In addition to visits to the cardiologist, here are other factors that should be considered in reducing readmissions of heart failure and heart attacks patients as well as all other hospital discharges:
Logistics – Finding a cardiologist (or doctor), scheduling the appointment, arranging transportation
Quality Physician Visit – physician having an accurate picture of conditions and situation (i.e., access to test results, prescription medicine list, candid patient)
Medication – Getting prescriptions filled, adherence to taking medicines
Nutrition and Sleep – Ensuring good meals and good sleep
Education – Patient understanding their medical conditions (including other chronic conditions like diabetes or COPD) and how to take care of themselves
Patient Activation and Behavior – patient capable of doing what they need to recover and actually doing it
Rehabilitation – exercise training, counseling to reduce stress, physical therapy and help returning to normal activities
Financial – ensuring medical coverage and money to pay for clinical care, therapy and medicines
Physical Environment and Setting – home conducive to a safe recovery, an environment with low stress with appropriate monitoring devices (i.e., blood pressure cuff, weight scale).
Monitoring – ensure someone (could be a well activated patient or caregiver) is monitoring progress, recognizes when to get help and knows who to call if conditions deteriorate
It takes a village to make sure this all happens. In addition to the patient playing the leading role, here are some of the other people:
Clinical Care Providers – Licensed providers that may have a role in patient recovery.
Physicians (i.e., primary care and other specialist)
Physician Assistant, Nurse Practitioners
Pharmacists
Therapists (i.e., physical therapy, occupational therapy)
Mental Health (psychologists, psychiatrist)
Care Managers (Registered Nurses)
Dietitians
Support Team – These are non-clinicians with important roles of support and encouragement:
Caregivers – family or friends
Recovery Navigator (like patient navigators on having surgery)
Recovery Coaches (like health or life coaches, social workers)
Technical Support (set up, troubleshoot and educate on use equipment or software programs)
Delivery Services (meals, medicines, etc.)
Transportation Services
Community Programs – These are typically non-profit community service organizations:
Meals on Wheels
Transportation Services
Education Programs (smoking cessation, nutrition)
Rehabilitation Programs (Alcoholics Anonymous, weight loss and fitness programs)
Community Health Centers – subsidized clinical services in underserved areas
Hospitals, physicians and skilled nursing facilities only get paid for what happens inside their four walls. We can't expect them to build the entire interoperable ecosystem we need to ensure each patient recovers. It will take patients, clinical care providers, insurers, employers, support teams and community programs working together to make this happen.
Medicare has the spending data that shows the opportunities for improvement in post acute care patient recovery. MedPac (chartered to recommend Medicare changes to Congress) features this area each year in its reports to Congress as the most significant opportunity for improving health outcomes and reducing costs. That is why Medicare reimbursement has begun to redefine "the service" with performance programs tied to overall outcomes (cost, health and quality) that may be partly or mostly outside the services provided. It will take much more than hospitals and physicians to make this happen.