Healthcare Customer Finally Demands Performance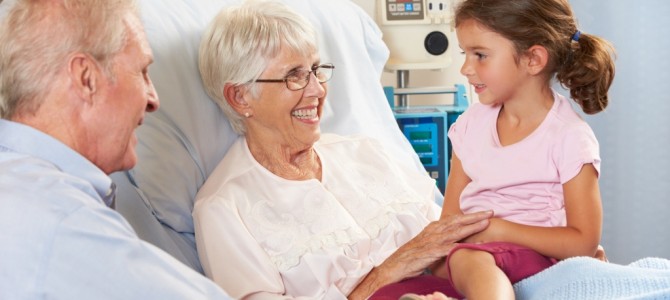 October 1 will be remembered as the day the transformation of U.S. healthcare began. There is a great deal of attention surrounding the Affordable Care Act (Obama Care), its new mandates to buy insurance and health insurance exchanges beginning October 1.  Yet, it is October 1, 2012 when the most profound provisions of ACA began. It's the day the customer (see why Medicare in the customer) began demanding performance in addition to simply paying for services.
For the first time, the customer (Medicare) began withholding payment unless services achieved a level of quality, patient experience and performance.  The customer (Medicare) began penalizing hospitals up to 2% of their Medicare inpatient revenue if their performance didn't rank them in the top quadrants for quality metrics and patient satisfaction ("Value Based Purchasing") and patients being readmitted back to the hospital in 30 days ("Readmission Penalty'').
It was just the beginning of many major changes coming to the current reimbursement system that was created as a result of the Balanced Budget Act of 1997. The archaic reimbursement system was establish before Google was incorporated (1998), discovery of Human Embryonic Stem Cells (1998), text messages between carriers (1999), the smart phone (Blackberry 1999), the first human genome sequenced (2000), the first online payment (PayPal 2000) and free online videoconferencing (Skype 2003).  These science and technology advances are now each over ten years old. Yet they have not been leveraged due to the antiquated reimbursement system preceded them.
With the American Recovery and Reinvestment Act (2009) and the Affordable Care Act a.k.a. Obama Care (2010), the reimbursement system will soon get an update.  In the next three years, it will demand performance in the way of quality, patient satisfaction and value.  It is intended to offer new flexibility to healthcare providers to leverage the most recent scientific and technological advances to develop innovative patient care.
Reimbursement Value (ACA -2010) – reimbursement penalties for sub-par performance with hospital readmissions, hospital acquired conditions, quality measures and patient satisfaction
Reimbursement Innovation (ACA – 2010) – new population health management and episode of care reimbursement models that reward care coordination, reducing cost and improving health.
Electronic Medical Records (ARRA – 2009) – provides $38B to hospitals and physicians to implement electronic medical record systems and penalizes them beginning 2015 if not implemented.
New Performance Reimbursement Programs
Value – The customer has always reimbursed providers regardless of the outcome. The 2% penalties in place for poor performance with hospital readmissions, quality and patient satisfaction will continue increasing to 5.5% in October 1, 2014. The customer adds poor performance with hospital acquired conditions penalties.
Reimbursement Innovation – The customer is now asking for improving coordinated service delivery, managing the health of populations and at a lower cost. It is even willing to share the savings with healthcare providers.  ACA authorized $10B to establish the Center for Medicare & Medicaid (CMS) Innovation Center to "test innovative payment and services delivery models that reduce program expenditures while preserving or enhancing quality of care."  Congress also provided the Secretary of Health and Human Services with the authority to expand the scope and duration of a model being tested through rule making, including testing it nationwide. The CMS Innovation Center has begun to test 41 new reimbursement models with the most significant impact likely with:
Episode of Care – Medicare has begun piloting Bundled Payments for Care Improvement (BPCI). Providers share in the savings from more effectively managing patients. They receive a single payment that covers the hospital visits and all of the services up to 90 days after they leave the hospital.
Population Health – This are programs designed to improve the management of a patient population over 12 month periods. The Medicare Shared Savings program leverages the 500+ Accountable Care Organizations (ACOs) and Patient Centered Medical Homes (PCMH) to improve care. The cost savings from more efficient and effective care is split 50/50 or 60/40 between providers and Medicare.
Electronic Medical Records –When Congress enacted ARRA, it authorized funding of individual physicians ($44,000) and hospitals ($2 million or more) to with the Meaningful Use Program to implement electronic medical records systems. The incentives have helped increase some level of EMR adoption for physicians (24.9% to 72%) and hospitals (12.2% to 44.4%) with many implementations underway to qualify for additional funding. The customer will begin penalizing physicians without a functional EMR system up to 1% in 2015. Physician penalties will increase each year by 1% until the penalties are up to 5% in 2019. The customer will begin penalizing hospitals without a functional EMR system up to 1% in 2015. Hospital penalties will increase each year by 1% until the penalties are up to 3% in 2017.
While many debate the savings associated with EMRs, they will not show significant savings until the new "episode of care" and "population health" reimbursement models are implemented. The new reimbursement models must take advantage of functioning EMRs to enable efficiencies from physician eVisits, texts and emails as well as care management, remote monitoring, big data analytics and online second opinions. While some patients will insist on physician office visits for all care, many will take advantage of the efficiency and convenience once providers are incented to offer the 'e' services as part of the new reimbursement models.
The Institute of Medicine estimates that 30% (roughly $750 billion) of our healthcare spending is wasted on unnecessary services, excessive administrative costs, fraud and other problems. The savings cannot simply come from squeezing the providers with lower reimbursement, penalties (hospitals up to 9.5%, physicians up to 5%) and by requiring them to take on additional risk.  It will come from new innovative reimbursement models that reward providers that take advantage of the latest science and technology to improve efficiency, effectiveness and convenience.
For these new reimbursement models to be effective, physicians, hospitals, other providers, Medicare, Medicaid, insurers, employers, pharmaceutical and biotech companies and other stakeholders will need to work together. Since providers, insurers and other healthcare organization are not ready or willing to accept a 30% reduction in revenue (as would any business), savings must come from rewarding the most efficient and effective providers. The high performers will become "Centers of Excellence" providers and be rewarded with a boost in revenue. The clinical approaches that generate the most efficient and effective outcomes will become standard practice.
We don't have the healthcare system we want. We have the healthcare system the customer (Medicare) asked for in 1997. The good news is that the customer is now asking for performance, innovation and EMRs. It has engaged many stakeholders to help develop a new reimbursement system that will likely deliver the healthcare what we want.