Despite The Penalties, Physician Visit Innovation Is Progressing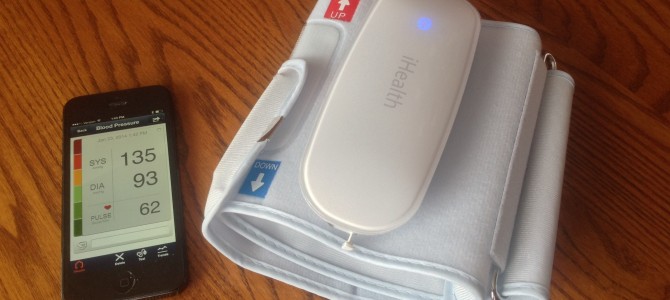 One morning, Arthur Tyson woke up with a nose bleed at his home in rural North Carolina. He otherwise felt fine. Tyson, a 70-year old heart attack survivor lives with heart failure and diabetes. Tyson continued his morning routine which included strapping on his blood pressure cuff which communicates his vital signs to a remote monitoring system.
Within minutes, a telehealth nurse rang his phone to advise Tyson to call 911 immediately. The nurse saw that Tyson's heart rate had fallen below 40 beats per minute and his blood pressure had spiked to a dangerous level. It turned out that Tyson's heart was blocked. He was able to receive a life-saving pacemaker. This was one of the telehealth case studies presented at the Consumer Electronic Show earlier in January.
While this seems like an obvious service for patients living with heart failure and diabetes, Medicare and most other insurance companies do not reimburse providers for this.  No wonder our healthcare costs are so high and it is not delivering our desired outcome.  "We Ask Physicians To Lower Cost, Then Penalized Their Innovation."
Medicare and most insurance companies only pay for face-to-face visits.  Since many physicians need to see 25 patients a day to make a living, it would be hard for them to make physical house calls. That leaves the office visit, for many physicians, as their only source of income.
A recent study comparing e-visits to in-office visits for sinusitis and urinary tract infection (UTI) demonstrates differences, yet shows they are both effective. The study did not measure the effects from patients skipping physician visits altogether or from conditions deteriorating while they worked out the scheduling and logistics.  There will always be differences between e-visits and physician office visits, yet it may be better for patients to choose rather than having options eliminated by an antiquated reimbursement system .
Despite the penalties, market research firm IHS Technology expects the telehealth business to be 10 times what it is today by 2018.  Here is how physician visit innovation is progressing:
1. Concierge Medicine – Patients pay concierge physician practices a monthly fee that covers their services including emails, phone and video calls. Most concierge services like Qliance and Atlas MD do not accept insurance reimbursement, so practices are free to focus on patient needs rather than what gets reimbursed.   Concierge service One Medical is trying a hybrid style that includes insurance reimbursement and a smaller monthly fee as well as mobile apps to triage conditions like sinusitis and UTI.  People that are already paying a lot for health insurance typically cannot afford the additional cost of concierge medicine, thus concierge patients are more affluent.
2. Physician e-Visit Services – Physician e-visit services like Grand Rounds, 2nd.MD, MDLive, Teledoc and Virtuwell offer e-visits for a one-time fee such as $50. There are also specialized services for dermatology such as DematologistOnCall, Direct Dermatology or YoDerm to diagnose your lesion or mole. To prescribe medicine or treatments, physicians need to be board certified in the local state of the patient. Some of these new services do have a network of physicians in each state. Again, they typically do not accept insurance reimbursement.  They may not have access to the patient's medical records or know the patient, thus requiring developing a new relationship each time.
3. Insurance Product innovation – A new startup called Oscar began in October 2013 with a new insurance offering on the New York State Healthcare Exchange.  Oscar co-founder Joshua Kushner wants "to create an experience like having a doctor in the family."  The insurance plan still charges deductibles and monthly payments, yet offers free generic drugs, free calls to doctors and free primary care appointments to make life easier. They also offer apps to help steer patients to doctors that best suit their needs.
4.  Traditional Insurance innovation – Aetna, Humana, United Healthcare, Wellpoint and local Blues are experimenting with physician e-visits and triage apps. BlueCross BlueShield of South Carolina covers telemedicine for high-risk pregnancies, strokes and mental health. Aetna offers members 24/7 Teledoc service for phone consultations with a physician. WellPoint offers members e-visits via American Well. UnitedHealth Group's offers telemedicine services for virtual office visits by Web or telephone. Humana offers an e-visit suite for members too busy to go to their physician office.
5. Legislation – Although states do not have jurisdiction over Medicare, they are legislating telemedicine for private insurance and Medicaid.  There are 21 states that mandate telemedicine visits for private insurance and another 9 with pending legislation. 9 States have laws enacted for Medicaid with 5 more having pending bills.  The Federation of State Medical Boards (FSMB) recently received kind words from a group of U.S. Senators by proposing an interstate medical licensing that will enable physicians to provide services across state lines.
6. Medicare  – reimburses for some live consults for patients in rural areas. Medicare began in January 2014 reimbursing providers for Transitional Care Management e-visit consults. Medicare is expected to begin reimbursing for additional e-visit consults beginning in January 2015.
7. Performance Programs (ACOs, Bundled Payments) – Providers are beginning to experiment with e-visits for patient within performance programs (Accountable Care Organizations, Bundled Payments). These providers are testing ways to more effectively and efficiently manage patients care as they are at risk for the overall cost of the episode of care (Inpatient stay plus 90 days) and for a patient population (total cost over 365 days).