Medicare Progress Reports On Value-Based Payments Are Misleading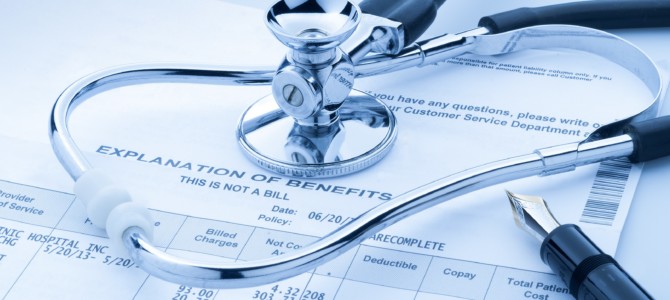 As the new value-based payment models are being adopted, the progress reports have been confusing, often misleading and incomplete. Medicare states that over 30 percent of their payments are now tied to quality or value through alternative payment models. This statement is in contrast with healthcare systems and physician practices that have less than 5 percent of their Medicare payments tied to quality or value.
The Administration announced that their 30 percent goal was achieved 11 months ahead of schedule. Their goal was to tie 30 percent Medicare fee-for-service payments to quality or value through alternative payment models, such as Accountable Care Organizations (ACOs) or bundled payment arrangements, by 2016. Their goal for 2018 is 50 percent of payments.
A study showed that 94.7 percent of physician reimbursement in 2013 was fee-for-service up from 93.4 percent in 2007. Most of the hospitals I have analyzed are showing between 96 to 98 percent of their reimbursement is from fee-for-service. Most of the remaining reimbursement was the value-based component of fee-for service reimbursement. While 2 to 4 percent of Medicare payments tied to value is significant, there are not proven best practices for investing in people, technology and process improvement to cost-effectively capture these payments.
There are now 450 organizations participating in the Medicare ACO program which must be how Medicare met it's 2016 goal. The 2015 Medicare Shared Savings Program (392 participants) generated $429M in savings and the 2015 Pioneer ACO Program (12 participants) generated $37M in savings.  While 8 of the 12 Pioneer ACOs generated savings, only 203 (51.8%) of the MSSP generated savings.  The 203 participants that generated savings began with a per beneficiary benchmark $979 higher than participants that didn't generate savings. We don't know how much of the improvement was from investment in people, technology and process improvement and how much was simply regression to the mean.
The 2015 results had only 15 participants (3 MSSP and 12 Pioneer ACO) that had downside risks if beneficiary costs exceeded the benchmarks. While the 389 "upside only"  Track 1 participants are gaining valuable experience, they have less incentive to make the people, technology and process improvement investments. Medicare is trying to improve the ACO programs to incent more participants to accept downside risk including the MACRA program. They have made progress as 49 of the 450 participants in 2016 have downside risks across four models (MSSP Track 2 & 3, NextGen ACO & Pioneer ACOs).
CEO's ask me, when do I invest millions to improve performance in value-based payments and ACOs? They explain that the investment would negatively impact their already low operating margins and reduce their inpatient and outpatient revenues. CEOs are more than willing to invest in improving health outcomes of their patients. Yet they lack proven best practices that cost-effectively capture the 3%-4% variable component of fee-for-service revenue and what generates shared savings in ACO programs. They may determine it is better to invest in other strategies that improve patient outcomes like adding orthopedic, cardiology or oncology services, as they have best practice approaches.
The progress reports are incomplete. They don't answer the two most important questions, what are ACOs investing in? and what works? I'm not suggesting additional reporting burden be placed on innovative organizations participating in the Medicare ACO program. I'm advocating Medicare hire someone to assemble this insight without adding burden to ACO participants. We need to understand which investments in people, technology and process improvement drive success and are cost-effective. What investments do I need in Care Management for the High-Need-High-Cost patients and Transitions of Care? What are the roles for Nurses, Social Workers, Health Coaches, Pharmacists, Community and/or Health Workers in engaging patients? What impact would comprehensive care coordination have on each of my value-based payment programs? How do we cost-effectively help patients improve their behaviors (e.g., nutrition, smoking, exercise, medication adherence)?
These value-based payments are placing a whole new responsibility on healthcare systems and physician practices. They are being asked to manage health, yet it is healthcare fee-for-service that pays 95-98% of their bills.  It is so different than managing healthcare (Hospital Visit, Treatment, Diagnostic Test, Office Visit). Healthcare leaders need a clear understanding of what successful early adopters are doing and insight into what they find is working.