How To Improve Healthcare: Address Super-Utilizers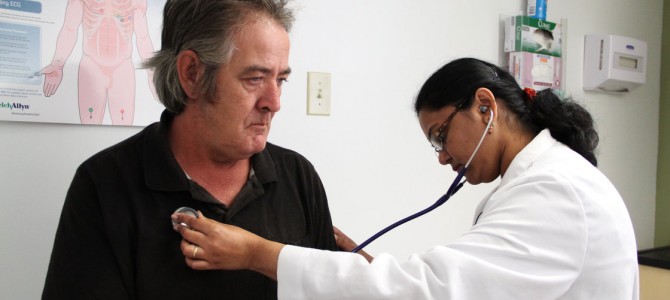 Super-Utilizers "Frequent Flyers" will drive healthcare improvement for all of us.
Dr. Jeffrey Brenner is a family doctor in an impoverished area of Camden. The area has one of the highest crime rates in the country.  His practice is not what most medical students imagine. For Dr. Brenner, "It was my dream job". He switched from a career in neuroscience research after being inspired by observing a volunteer family doctor helping patients in a Camden clinic.
Dr. Brenner began his practice delivering primary care, babies and other services to the less affluent in Camden. When Dr. Brenner began analyzing insurance claims across the city of Camden, NJ to understand his patient's needs, he was surprised by his findings.  Patients were using incredible amounts of services. He found one patient that went to the hospital 113 times in a single year. To ensure it wasn't an error, his further investigation found the patient had been to the 3 hospitals in Camden a total of 437 times during the past 5 years.  "The full dataset told an unbelievable story of wasteful, disorganized services. Somehow good doctors were going to work every day at good hospitals and delivering a disorganized set of services," he says. "My patients were in the dataset. They weren't getting their need met."
Providers do not get paid to take care of "the patient"; they get paid for "the service". Dr. Brenner secured a couple of grants from Robert Woods Johnson Foundation to set up a patient-centric program to address the unmet needs of these "Super-Utilizers". He began with 36 patients that were incurring a combined $1.2M of hospital expenses each month. His program consisted of a social worker, nurse, community health worker and health "coach" (which was an AmeriCorps volunteer). His team visited patients in their homes, accompanied them to physician appointments and set up needed services. The team was able to help lower these patients combined monthly cost by $700,000 or by $8.4M annually.
Dr. Brenner's team was able to reduce costs by 58% on the 36 patients in his program. If we were able to reduce the cost of treating the "Super-Utilizers" (top 1%) nationally by 25%, it would result in savings of $65B per year. A 20% reduction in the top 5% (average $40,876) would result in savings of $122B. Once we develop a cost effective solution for the top 1% or 5%, we can begin to rollout a cost effective delivery model for the top 50% which consumes 97% of the total healthcare spending. This approach is not new. Atul Gawande suggested we can lower our overall health-care costs with this approach in a 2011 New Yorker article.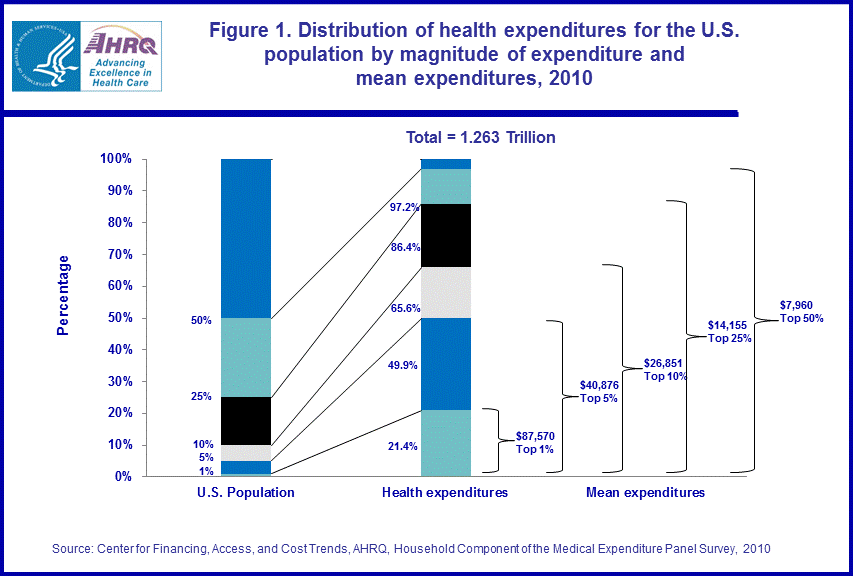 For those of us in the bottom 50% (something to be proud of), we will need to wait a little longer for a more effective and efficient system. It will come after further development of the three transformational healthcare catalysts that has begun to address the "Super-Utilizers" and will eventually result in new Patient-Centric healthcare system as follows:
Science – Robert Wood Johnson Foundation is now testing the Camden Coalition model in 16 communities across the country. The state of Oregon has been funding similar programs that resulted in St. Charles Medical Center in Bend, Oregon saving $1.6M (more than $11,000 per patient) in just six months. Sandra Boodman of the Washington Post describes many of the promising "Super-Utilizer" programs underway. The scientific and healthcare journals will soon be full of the results of these models describing the cost, the cost benefit per patient profile, treatment protocols and how to run them effectively.
Technology – Sharing of medical claims data with providers for performance reimbursement programs is beginning to offer providers insight into how their patients use services. Medical Records data becoming electronic may produce small benefits for providers providing "the service", yet they will be critical to providers treating "the patient". Mobile enabled devices and remote monitoring will enable efficiency in caring for "Super-Utilizers" and eventually all of us.
Reimbursement – Providers will need to use the "Super-Utilizer" type programs and the latest technology and science to efficiently and effectively manage patients within the new performance reimbursement models. The new reimbursement models each add the element of time:
Value-based (penalties for readmissions within 30 days)
Episodes (bundled payments for hospital stay plus 90 days)
Population (Medicare Shared Savings, Accountable Care Organizations and Patient Centered Medical Homes over 365 days)
How do the patients that suffer through inhuman healthcare system experiences, likely have low incomes and lack lobbyists in Washington fix the healthcare system? They are the top 1% super-utilizers that offer us insight into how to reorient a healthcare system from "the service" to "the patient". They will help us discover the healthcare system we want.