Transformation Technology is being introduced almost every day
Physicians now have more than the reflex hammer, magnifying lens, tongue depressor and stethoscope
It is hard to find any aspects of our lives that have not be touched by technology advances. It will only accelerate in the future.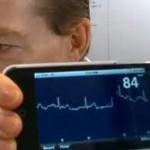 Mobile Health (mHealth)
There are over 5B mobile phone users and over 1B smart phone users. mHealth will enable ways to make healthcare delivery more efficient, it will offer many new ways for it to become more effective and convenient. It can be used to self-diagnose (iTriage), as an ECG device, diagnose skin cancer, as well as monitor glucose levels and automatically inject insulin for diabetics. It can monitor our physiology, clinical status and behavior. It is believed that one day it will alert you in advance of a heart attack based on predictive analytics tied to your longitudinal metrics and massive big data clinical databases.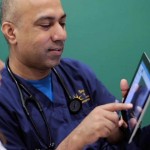 Electronic Medical Records
While many people may get as excited about having an electronic medical records (EMR) available as they do about buying car insurance, that will change. We get a different perspective about car insurance after an accident, just an unconscience emergency room patient survives because a physician saw their allergeies in their EMR. Imagine a parent taking a photo of their 4-year old daughter's ear at 3am, a physician with access to the photo and EMR diagnosis severe otitis media and prescribes an antibiotic. The parent goes to a 24 hour pharmacy and by 4am everyone has the peace of mind to fall back asleep. Some insurance companies are following the lead of Medicare and offering the Blue Button program which provides regular free downloads of summary medical record data. Hospitals and physicians have been offered many incentives to deliver EMRs to patients in 2014. There are many companies like Microsoft HealthVault and Drchrono that now offer people a place to store and access via mobile phones for no cost.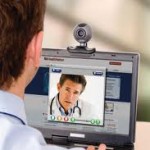 New Clinical Consult Services
There are many new services that were not economically, technologically or scientifically feasible just a few years ago. This is just the beginning: Diagnostics – 23 and Me will send you a spit kit for $99 and tests over 100 different mutations in your DNA that are linked to diseases. Companies are now testing your microbiome, blood or photos of skin for possible cancer. Physician Telehealth Visits – These services are now available to look at your mole to physicians at prestigious academic medical centers providing second opinions. Health Management – There are services that will help you loose weight, manage your diabetes and provide you an annual physical using your smartphone.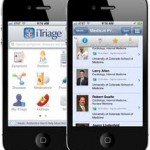 Apps
There are over 40,000 medical mobile apps available for download. In addition to the mHealth Apps described above, there are productivity apps (ZocDoc) to book appointments and review and pay bills online (Simplee). There are knowledge apps to self-diagnose (iTriage) and get information on medication (Epocrates). There are apps to get free medical opinions (HealthTap) and of course their is Google to find information on just about anything.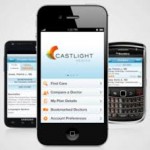 Knowledge
You cannot fit the book War and Peace in a tweet, nor can you get everything you need about the diagnosis, prognosis and treatment in a 15 minute physician visit. We still have unrealistic expectations of physicians to help us understand human physiology, many treatment options and what each experience would be like. A study in Washington State found that by providing decision aids to help patients fully understand reduced the number of procedures as well as improved the performance for those that had the procedures. There are now ways for the patient to get the knowledge to be a great patient. This knowledge is readily available for clinicians to keep up with medical knowledge that doubles every couple of years.
Cost and Quality Information – with U.S. government makes numerous quality an data freely available on physicians, hospitals and other providers. Companies like Castlight offer ways to determine cost along with quality.
Social Communities – Online communities like PatientLikeMe.com enable people with simialr conditions to share, empahize and collaborate with clinicians on their conditions.
MOOCs – the Massive Open Online Courses (MOOCs) are top University level courses available online for free. John Hopkins University offers a classes on Patient Safety from top experts.
Big Data
With medicine all going digital, Big Data might have the most profound affect on the efficiency and effectiveness of healthcare. The possibilities could include correlation alerts citing people that were sick in the Emergency Room, that were all near the same place (GPS from phone) and each have the same gene mutation (DNA Database), thus unable to process the pathogen like everyone else. When people wear activity monitors that monitor blood pressure heart rate, big data studies can analyze the patterns in people that did have heart attacks to be able to forecast the possibility in people that are showing similar patterns.