We Serve Primary Care Physicians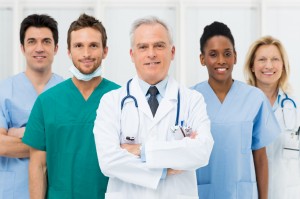 While the new population health payment models will affect each of us, few will be impacted more than the Primary Care Physician (PCP). The challenges have included Electronic Medical Records Meaningful Use program, Physician Quality Reporting System (PQRS), implementing the ICD-10 coding, new regulations and another Care Gap list. For PCPs and Healthcare systems to be successful managing health of populations, teams must enable PCPs to focus on developing relationships and trust with patients and helping patients with complex medical decisions. With PCPs seeing 18-25 patients per day, practice staff and care managers need to ensure the pre-work is completed so the patient and physician have high quality visits.
Provide Actionable Intelligence to PCPs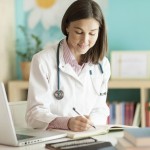 We believe once Primary Care Physicians adopt the "manging health" framework and culture, they can increase their revenue and salaries without seeing additional patients. In order for this to happen, an effective and efficient culture and framework must be implemented so that physicians have the actionable intelligence they need when engaging a patient. This includes patient summaries, care plans, work-lists, patient's flagged for care gaps and notifications that include potential actions.

Improve Health

When PCPs, practice staff, care managers, patients, care givers and other providers have the actionable intelligence to make decisions, Health Outcomes improve. It benefits each of the people involved, especially the patient who has an improved quality of life. Once the "managing health" culture and framework is in place, each of the participants (including patients and caregivers) will work toward a single care plan.